Main Content
Welcome to theCindi Sodolski Group
Top Producing Team in Chicago
Recognized as one of America's Best Realtors by Newsweek
Unparalleled Client Care
Delivering the Best Results for You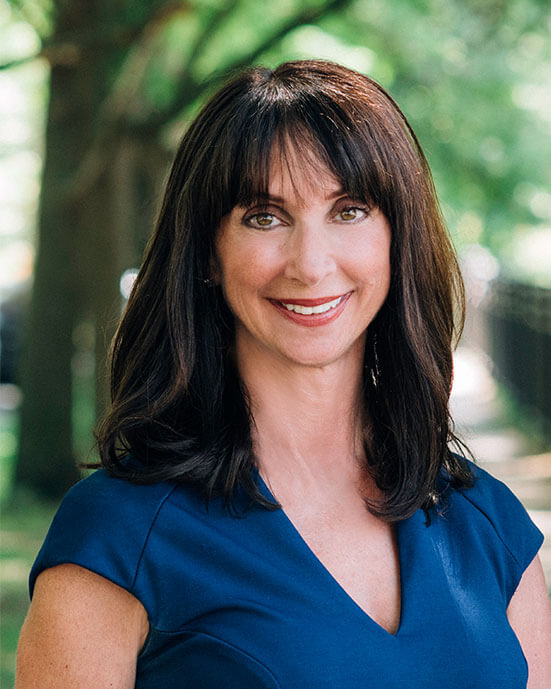 Meet

The Founder

Focusing on luxury residential, first-time home buyers, and new construction or rehabbed properties, Cindi Sodolski has earned several awards for her excellence in representing both buyers and sellers, although she believes the highest honor is the fact that about 98 percent of her business comes from referrals. Cindi has been featured twice on HGTV's House Hunter's and has earned several honors for her client service and production volume.

Meet Cindi
Meet

The Team

We approach real estate with a passion for assisting our clients in all aspects of a real estate transaction. We fully focus on our clients' needs, thoroughly researching the real estate market. We are strongly detail-oriented and are known for our excellent follow-through, honesty, dedication, and strong customer service skills. The Cindi Sodolski Group is a group of trusted professionals for home-buyers, sellers, and investors in the Chicago area. We work 24/7 to make sure that our clients receive the best service and experience available.
About us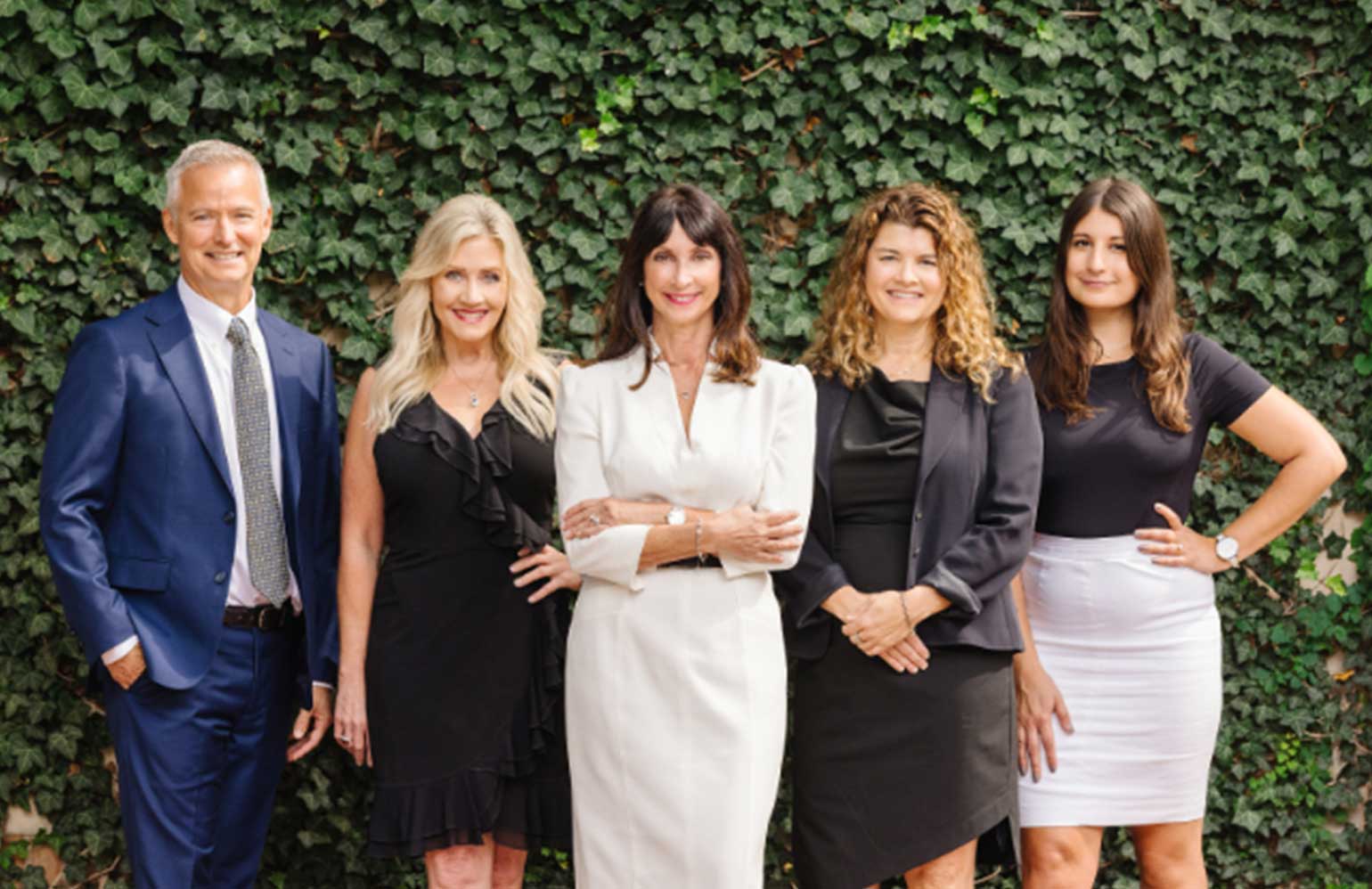 Proven Success
Ranked

Top 100

Agents with

Chicago Magazine

Who's

Who

in Chicago

Real Estate Since 2016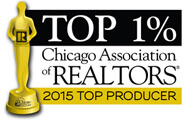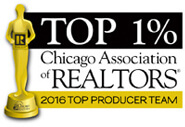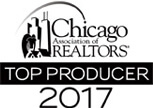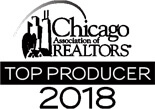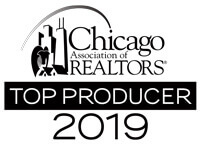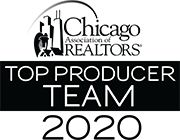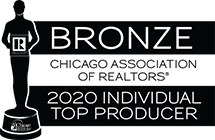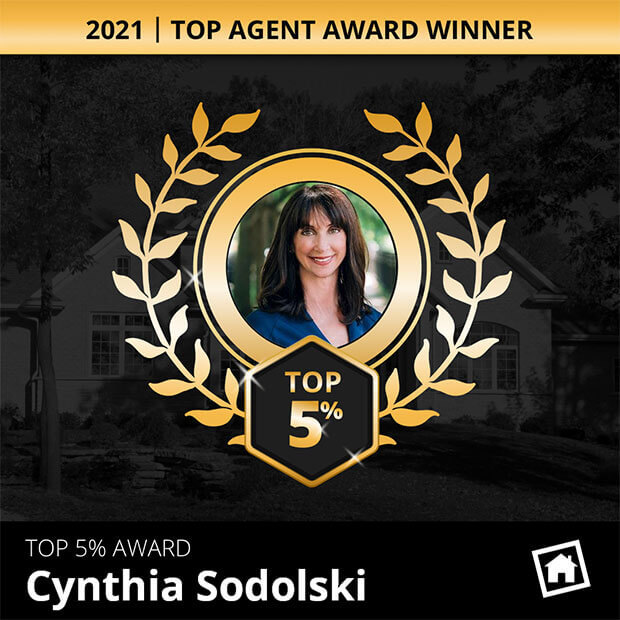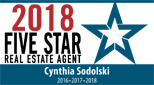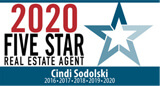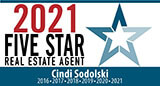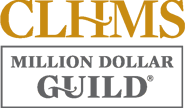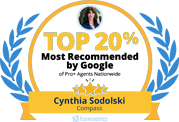 "Cindi was great! As someone who's never sold a home before, I was stressed out to say the least, but Cindi and her assistant Lily made the whole process as painless as humanly possible. She had great recommendations as to what improvements I could make to help it sell faster to which I attribute my condo being sold in a relatively short amount of time. Can't recommend her enough!"
–DR

"Very professional, competent, but with a warm personal touch."
–RN

"Cindi and her team were great to work with. Very knowledgeable about the area, has relationships with many other brokers, knows how to position buyers' offers to close the deal! She managed our expectations and was easy to communicate with. I would highly recommend her."
–MO

"My boyfriend and I worked with Tammy VanKrevelen from the Cindi Sodolski Group to find our first home. Tammy was very helpful & thorough throughout the whole process, ensuring we found the perfect place and had ALL of our questions answered. She works with a great team, which we utilized and turned the home buying process from scary and stressful to easy without issues..."
–MC

"Cindi is an amazing realtor. She is smart, informative, strategic and gets the job done. She listed our house in on a Thursday in December and sold it by Sunday. If that's not impressive, I dont know what is. Chicago in the winter is freezing, and people hibernate – but that didn't stop her from getting people out to see our place and selling it FAST..."
–LF

"Very helpful. Very professional. Highly recommended!"
–M

"I cannot thank Cindi enough for her hard work, fun attitude, attention to detail and kind heart throughout the process of buying our first home. She truly went above and beyond for us. She is dedicated to her clients and gives a level of service that is unparalleled. Buying your first home is nerve-racking and intimidating, but Cindi made the process fun and straightforward..."
–SD

"Cindi and her team were extremely helpful and knowledgeable throughout the entire process. Very responsive and easy to communicate with. Easy to work with and very available. She gave great tips on various ways to negotiate and approach the offers we received on our home. She is very friendly and has a great personality, actually making the tedious process of selling a home, a whole lot less stressful! Thanks Cindi!"
–RB

"Cindi is fantastic. She made my first home purchase a smooth and positive experience. She is very knowledgeable about all aspects of the process and the market. I highly recommend Cindi!"
–SN

"We chose to work with Cindi to sell our home because we had had such a wonderful experience when she helped us purchase our home years earlier – and the selling process with Cindi was just as great! She helped us get our condo ready so that we could put our best foot forward. Cindi is very passionate about her job, awesome to work with, and extremely..."
–MG

"Love, Love, Love Cindi. She's an expert in her field. During the holiday season my Chicago condo was sold 2 days after listing it. She made the process of both selling and buying my homes as easy and painless as possible. Extremely personable and responsive to my many messages. She rocks."
–AJ

"Cindi worked diligently to sell our 3 properties."
–DB

"Cindi has helped my sister and I for the last three years buy and or sell three properties in the City Of Chicago. She is always prompt in getting back to us and makes it her priority to attend most of the showings. She is knowledgeable, caring and always very professional. I would highly recommend Cindi for any of your real estate needs."
–LB

"Cindi found our family a great rental in a difficult time of the year (January!). She was very knowledgeable about different neighborhoods and schools. And really went above and beyond to accommodate our schedules. Thank you Cindi!"
–KC

"Cindi was wonderful to work with! She is patient and positive, and will not give up until she finds her clients the most perfect home. She is honest and knowledgeable and I felt like I was in great hands at every point during my search, from day one until closing. Cindi also made the experience of buying my first home fun and enjoyable, and I have no doubt that her energy, dedication and hard work made all the difference."
–IR

"I worked with Cindi Soldoski on the sale of my house. This was not an easy sale. The house was vintage and needed updating, we had moved out of state with 4 kids, the real estate market was somewhat "soft," and, truth be told, I can be quite demanding in my real estate transactions. Cindi navigated these challenges seamlessly and delivered top..."
–ML

"Cindi exhibited first rate knowledge of the real estate market on the north side of Chicago and combined this with outstanding client service. She was available whenever we needed her, which was a lot given that we were out of state and the house was not occupied."
–ML

"In addition to Cindi's first-rate skills in the marketing and selling of the home, she provided a great personal touch both to us and potential buyers. We received very positive unsolicited feedback from several of our neighbors who viewed our home complimenting Cindi on her brokerage skills during showings of the property."
–ML

"I would provide Cindi the highest recommendation to any of my friends or colleagues if they are planning to sell their home. I have sold 4 single family properties on the north side of Chicago in the last 15 years and Cindi was by the far the finest realtor I have worked with."
–ML

"Cindi is professional, knowledgeable about the Chicago real estate market, and hard-working. I had a great experience with her to sell my condo."
–MS

"Cindi was an absolute pleasure to work with, very professional, motivated and knowledgeable!"
–BS

"Cindi was wonderful to work with. She was incredibly responsive, knowledgeable, and helped me through the entire home-buying experience. I would wholehearted recommend her to anyone, especially a first time homebuyer like myself."
–JM

"Cindi understood the market; she was responsive, and always willing to go the extra mile! This was extremely helpful once we relocated out of state; we knew Cindi had our listing under control, while keeping us informed."
–TA

"Cindi was outstanding. She was incredibly patience, responsive, and was right there with us through it all. We could not have asked for a better partner during this big part of our lives!"
–SY

"Cindi was fantastic! I would absolutely recommend her to anyone looking to sell in the Chicago area. She took the time to make sure we knew exactly what we were doing every step of the way. Our sale had some challenges and she always handled it with class, patience, and kindness. AND……we had an offer within the first week of listing!"
–AN

"Cindi has been amazing through our rental process. Despite some difficulties with the owner's agent, Cindi has been so thorough, determined, and helpful."
–DJ

"Cindi was fantastic. Extremely knowledgeable and patient. She took us to see several properties and gave us valuable advice and made very good suggestions. Anything we asked for was provided and we couldn't have asked for a better agent to help us during our transition. Sincerely, RA"
–RA

"My new home is FABULOUS and I haven't even unpacked. I just wanted to thank Cindi for all of her help and hard work in getting me into my very first home! Her knowledge of the city and experience in the business are untouchable!"
–JH

"We never would have been able to close the deal on our house without Cindi, she was invaluable in all that she did–from her knowledge, expertise, guidance, professionalism and all-out going the extra mile. Thank you! -The Halls"
–JH

"A true professional."
–MK

"Cindi worked tirelessly to not only find us the perfect home but to sell our current home–and quickly. For example, we had our offer accepted on our soon-to-be-home, and two weeks later, we accepted an offer on our no-longer-home. And, we were highly satisfied with the price on our purchase and our sale...."
–MA

"Cindi has been exceptional. She has worked with us over a long arduous new construction condo process for over 6 months, helped us with interior selections. She has been a great friend and advisor through out the process. I am not looking forward to buying another house in the near future, but if I were to think of buying another property; the only agent I would consider is Cindi."
–DP

"Unbelievable attention, effort and results!"
–GO

"The team was highly professional and kept us informed and answered all our questions every step of the way. They were available at any time of the day and all days of the week. Highly recommend this team to get the job done"
–LG

"I would not hesitate one instant to recommend Cindi to anyone who needs a broker. She is extremely knowledgeable, diligent and was a pleasure to work with. We stayed in constant communication on anything that came up and her problem-solving skills were exceptional. She helped us land our dream house as well as sell our condo and I won't hesitate to use her again should the need arise."
–AJ

"Cindi was amazingly helpful throughout the course of my first property purchase. She provided helpful explanations, thoughtful guidance, and careful attention every step of the way. She quickly responded to my texts and emails for even the smallest question. I would definitely recommend Cindi as a realtor."
–MB

"Cindi is an amazing realtor. She takes all the stress out of selling and or buying. She listens to me and lets me know her opinion but does not push me to do what I do not feel comfortable with. I told her my max purchase price and the lowest I would go on renting and she made it happen. She is very respectful and knows what she is doing."
–JD

"Cindi is very professional, diligent and knowledgeable who always followed-up in timely manner while getting the deal closed. She is dependable and we highly recommend her based on our experience."
–VJ

"Cindi has been amazing in guiding my fiancé and I through the home buying process as first time homeowners! She was always easily accessible, honest, and realistic with us. I would recommend her to anyone and everyone who is looking to purchase!"
–DA

"Cindi has been a pleasure to work with. She helped us to navigate the buying process with ease, and kept all aspects of the sale moving in a positive direction. We highly recommend Cindi's services."
–MK

"Cindi was extremely helpful in my search for an apartment in Streeterville. She knew the area well and was able to negotiate a fair price for an 18 month lease. Cindi made herself available to answer questions and visit several buildings within the City and even though I was renting, she treated me as an important client...
–LT

"As a first-time buyer, searching with Cindi was a joy! She helped condense all the information I needed to know, and was a blast to work with. Would recommend to buyers, green to veteran."
–MG

"Working with Cindi is just great. She is attentive, courteous, thoughtful, experienced and insightful. We had a great working relationship. She is a pro but very approachable and reasonable."
–JC

"Cindi was awesome! She was always very responsive, professional and a joy to work with! Not to mention Cindi was very knowledgeable and experienced which made the process to much more enjoyable. I was a first time homebuyer and Cindi made my first experience great! I would recommend anyone I talk to call her if they are looking to buy or sell their home!"
–MS

"Cindi was such a pleasure to work with when buying our first condo. She was not only very knowledgeable about the area and the market, but also very attuned to what my husband and I were looking for. Since we are first-time home buyers, Cindi always made herself available to answer questions and just talk us through the whole home-buying process from start to finish...
–MG
Connect with us