Chicago is known for being a pet friendly city. Everywhere you look, there are beautiful pet stores, pet boutiques equipped with fancy collars, leashes and even fresh, homemade pet food. If we really dig deep, there are also daycares and boarding, training sites, dog therapists, acupuncture, specialty vet clinics and so much more. As you can see, it is very clear that Chicagoans LOVE their furry friends and because of this, they spend oodles of time and money.
So, you are probably thinking: What does this have to do with real estate? Well, many people treat their pets as their children and only want the best for them. I wholeheartedly admit that I am one of those people.
When choosing a home, most people with pets will also consider the home in the pet's perspective. Important factors they consider are location, layout of the home, yard space, walking space, hardwood floor vs. carpet to name just a few.
If the pets are elderly, too many steps may be a huge red flag. If the owner is looking in a condo building, how far are they from the elevator? Would they use a service elevator or a common elevator?
Condo buildings also have strict pet rules such as: the number of pets you can own, the type and breed of the pet, and even the weight. If you own a pet, this is something that you need to pay attention to before you fall in love with a place. Even if you don't have a pet now, do you plan on getting one down the road? For example, if you love German Shepard's and there's a 30lb weight limit, you might have to rethink the building or even the breed of dog you get.
Also what kind of building is it? Concrete buildings are fantastic, while Timber Lofts are known for very little sound proofing. If you have a dog that's a barker or a pup that's active and hyper, keep in mind you could be fined for excessive noise!
If you have a dog, you also need to consider if the building has a dog run or someplace that the dog can use for their potty breaks. How many floors down do you have to walk to get there? If this is an important factor for you, you may want to make sure you have a balcony so you can put a potty pad out there for emergencies.
If you are looking for a single-family home, what kind of backyard does the home have? Grass or paved? Is the yard fenced? Is the yard in the front or the back? If you have a small dog, are the fence posts close enough together so your pet can't escape? Some people are even building pet apartments into the closet under the basement steps. See photo below for an adorable idea.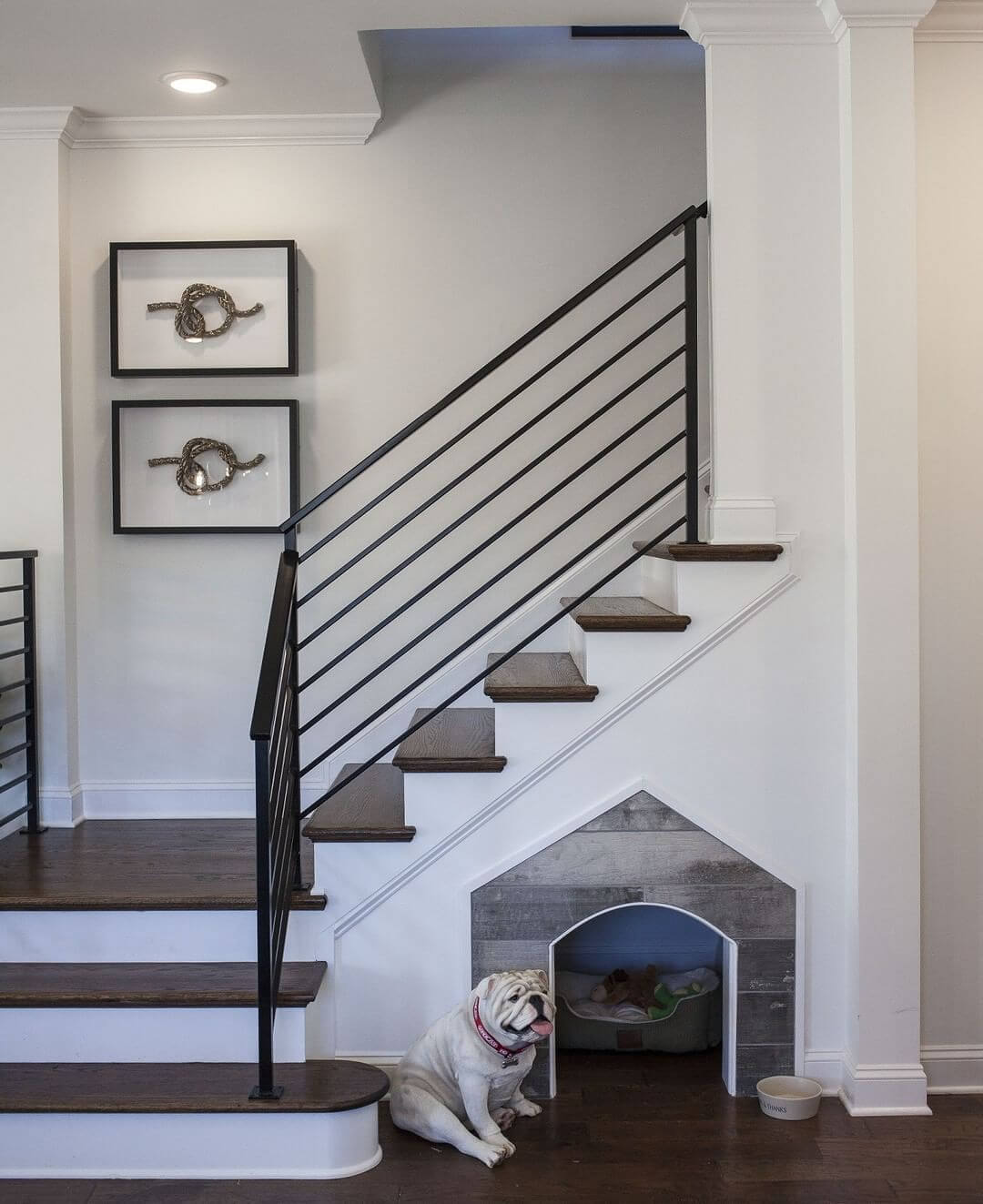 Location is pretty much everything when it comes to an animal in the home. Chicago has some great dog parks all over the city. The dogs can be off leash and everyone is always having a good time. You can walk along the river or the lake and visit a large amount of parks in the city, this also gives you exercise and enjoyment. In the summertime, living by one of the popular dog beaches makes a home near the lake a sought after choice.
So whatever kind of new home your looking for is, take into consideration your current or future pet situation, for a carefree pet life. They will be forever grateful!